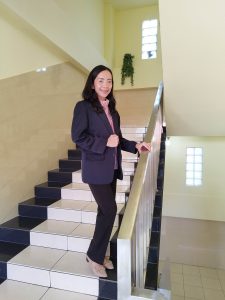 Principal's Foreword for TK Bunda Mulia Citra Bilingual Class
Welcome to TK Bunda Mulia Citra Bilingual Class. We are honored to introduce our school to society through this website where you can discover beneficial information about our school.
TK Bunda Mulia Citra is dedicated to providing quality education to children at the early age of learning. We specifically create the curriculum to meet the student's needs in both academic and non-academic fields. The implemented curriculum takes into account the needs of young learners, including character building, social and emotional growth, gross and fine motor development, as well as learning fundamental languages. This is a thoughtfully-designed program that enables kids to actively learn while having fun.
Since the program places equal value on both emotional and intellectual quotients, we are confident that it teaches kids the value which plays a vital role in their lives. Hence, we warmly invite you to explore the dynamic setting that our school offers.
Warm regards,
Nur Rina Prihastuti, S. Pd.