SMA BUNDA MULIA CITRA – BILINGUAL CLASS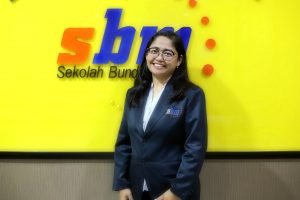 Principal's Welcoming Speech
It is an honor for me to welcome you to our website.
Attending school and receiving education is extremely important for every person and necessary for those who want to achieve success. One who gets proper education becomes admired by the members of the family, community and country. Education not only makes us able to learn about history, science, math, geography, and other subjects however it makes us smart enough to learn how to live life and handle bad situations. That is why I'm so proud to be part of Bunda Mulia Foundation which actively contribute to the education development especially by presenting SMA Bunda Mulia Citra – Bilingual Class in West Jakarta.
With the presence of this website, hopefully we could provide academic information, education. community service, and other activities carried put by teachers, academic staffs and students. Through this website, it is hoped there will be a further enhancement between school, teachers, students, parents and the community.
I look forward to welcoming you to our school.
Best Regards,
Maria Puji Astuti
Principal